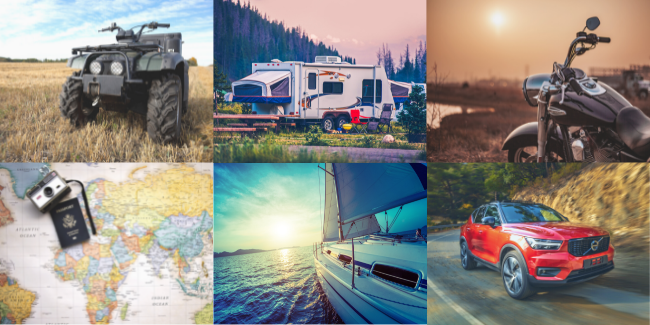 For all the things you have planned for and those you didn't!
See a Loan Officer for all your borrowing needs at one of our convenient
Banking Centers,
or you can start now – just fill out the online application by clicking the button above! You can get the latest rate information by contacting our
Call Center!
If you need help with your application or have any questions, please feel free to Contact Us by email or phone.
Auto, Boat, R.V., & Motorcycle Loans
Credit is based on credit history, income, debt ratio, down payment, and banking relationship with First Bank & Trust Co.

Rates vary.

Loan terms vary according to year and model.
Personal Loans
Personal Loans can be used for almost any reason – vacations, medical expenses, holiday shopping, taxes, etc. Don't get trapped in a high interest rate payday loan – borrow from people you know and save!