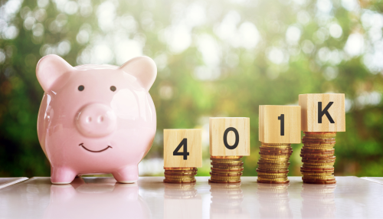 Have you ever heard the saying, "it's always a good time to start saving?" This statement couldn't be truer! Starting to save today is a crucial step in ensuring a financially comfortable retirement. Although there are a ton of great ways to begin investing in your retirement, 401(k) plans are known to be a beneficial strategy.
So what is a 401(k)?
A 401(k) is a retirement plan that helps you save for your future. 401(k) plans are obtained through your employer and only require a small percentage of your paycheck. Many companies even match part or all of their employees' contributions. Each month, your contribution and the contribution of your employer, if applicable, are combined and put into an investment account.
What's in it for you?
401(k) plans were designed as an incentive to encourage retirement savings. As previously mentioned, many employers are willing to match part or all of your contribution. That's basically free money! For example, let's say that your company is willing to match 50% of your contribution up to 4%, and your 4% contribution equals $60. This means that your company will put an additional $30 into your investment account.
Another significant benefit is the tax savings. The two most common types of 401(k) plans, Traditional and Roth, offer vastly different tax savings:
In a Traditional 401(k), taxes are deducted from your gross income. With this type of plan, no taxes are due on your savings or profits until the money is withdrawn.

In a Roth 401(k), your contribution comes out of your after-tax income. Because taxes are paid continuously throughout the years, no taxes are due on your contribution after the money is withdrawn.
Contact your employer today to learn more about how to get started. It's never a bad time to start investing in your future!


Additional Resources and Citing:


Written by T. Stevenson