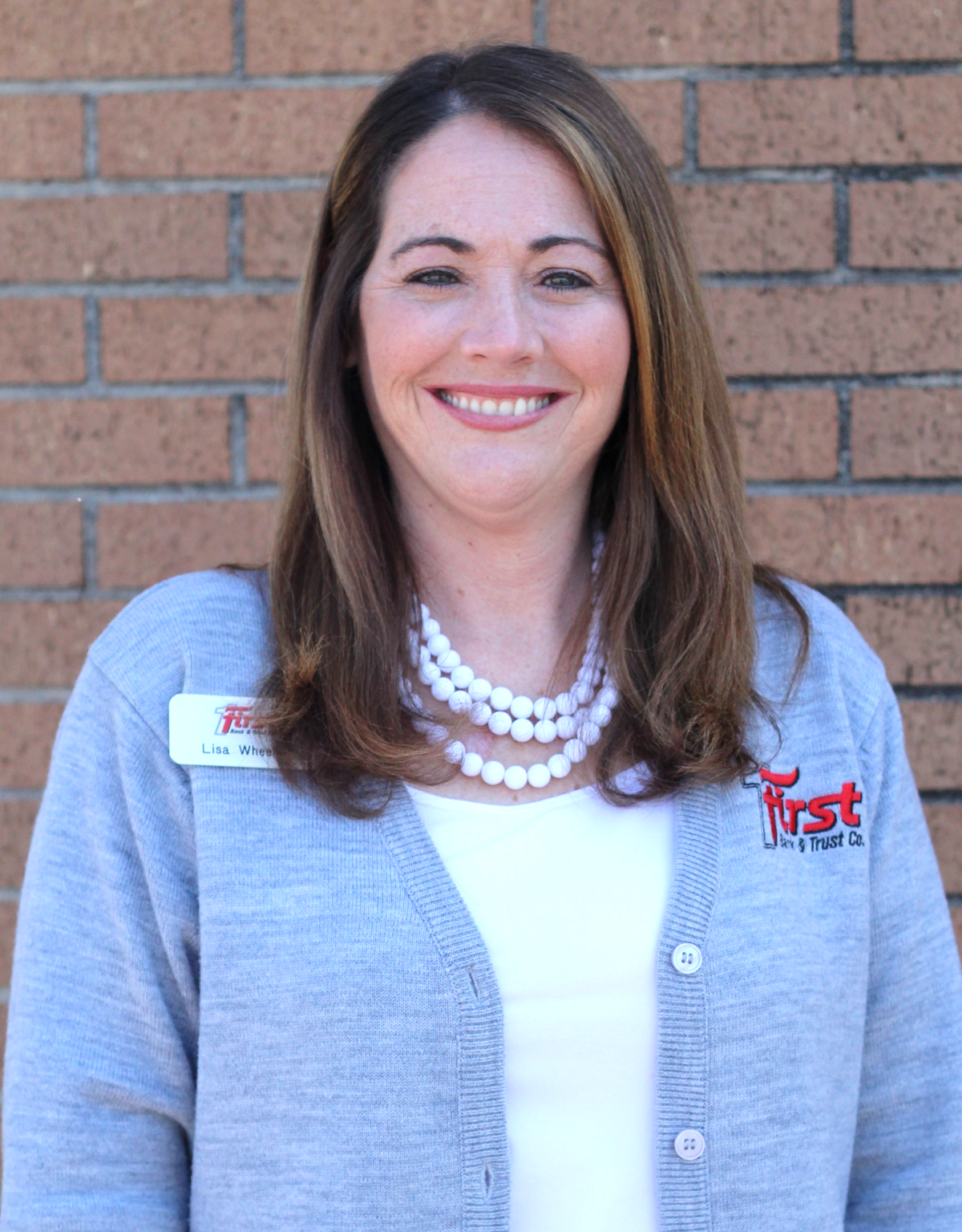 First Bank & Trust Co. Promotes Lisa Wheeler

The Board of Directors at First Bank & Trust Co. is pleased to announce the promotion of Lisa Wheeler to Assistant Banking Center Manager/Officer.

Originally from Seminole, OK, Lisa Wheeler has been a member of the Waurika/Addington community for over 24 years and is a proud Waurika High School Class of 2000 alumni. Here, is where she and her husband, Aaron, of twenty-three years, raised their son Gavyn. With twenty years of experience in the financial industry, Lisa has built countless relationships with her customers and community. Along with her commitment to her career and customers, Lisa is also the bookkeeper for the Addington Fire Department, where her husband is the Fire Chief and her son is a Volunteer Firefighter.
"We are truly blessed to have Lisa as part of our organization, as she has extensive experience in customer service and solutions. She has such a passion in meeting her customers' needs, which demonstrates her determination in making First Bank & Trust Co. the Bank of Choice. She is a great asset to the Waurika Branch and her contributions are essential to our community", stated Joanna Dyer, Vice President & Banking Center Manager of Waurika, OK.
When asked what she is most excited for with this promotion, Lisa stated, "I'm looking forward to working with customers on a different level and helping them with any banking questions or issues they may encounter. Having worked in various positions here at First Bank & Trust Co., I'm also looking forward to helping my coworkers when they need assistance. My favorite thing about what I do is the relationships I build with my customers, watching them graduate, get married, start a career, buy their first home, and even start their own business."
First Bank & Trust Co., headquartered in Duncan, Oklahoma, with assets over $797 million, offers 12 banking offices serving the cities of Duncan, Norman, Edmond/OKC, Ardmore, Healdton, Waurika, Stroud, Perkins, Wellston and the surrounding areas. First Bank & Trust Co. is a community bank with over $690 million in deposits, $542 million in loans and trust assets totaling over $624 million. Please visit www.fb247.com to see our complete list of services and 24/7 online banking.
Member FDIC/Equal Housing Lender