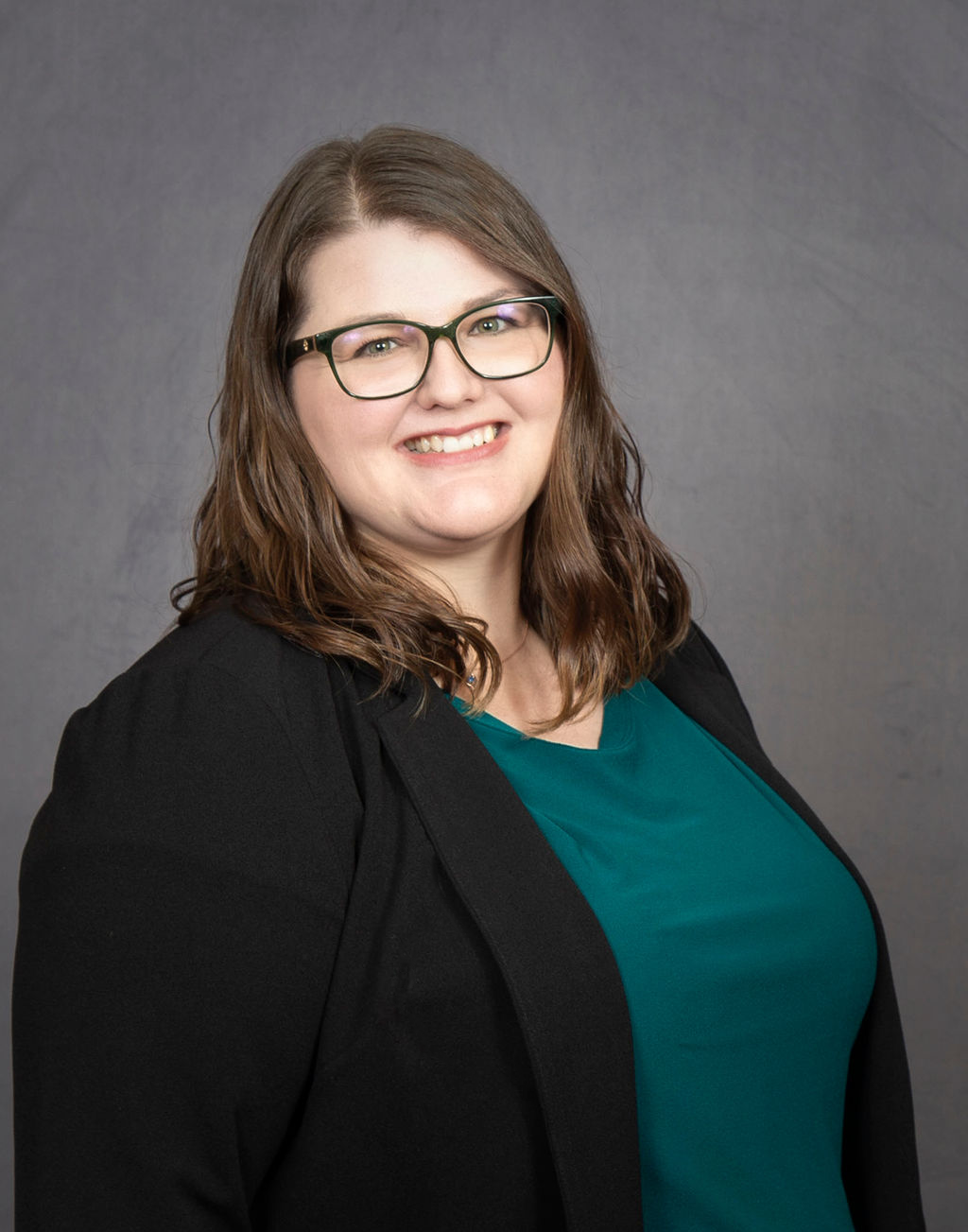 First Bank & Trust Co. Promotes Dusti Hoover

The Board of Directors at First Bank & Trust Co. is pleased to announce the promotion of Dusti Hoover to CRA & Compliance Officer.
Dusti is a long-time resident of Comanche, OK, where she lives with her husband, Matt, and their ten-year-old dachshund, Lola. Dusti graduated from Cameron University with a Bachelor of Science degree in Psychology. She's since put that degree to use during a thirteen-year career at First Bank & Trust Co., where she has worked as a teller, a Human Resources Associate, and a Fraud & Risk Prevention Specialist. In 2011, Dusti was awarded with Teller of the Year for her hard work and dedication to her customers. Along with this commitment to her career, Dusti has helped her community in a multitude of ways. The most prominent is her contribution to Relay For Life.
"Dusti's critical thinking and problem solving skills complimented by her proven high ethical standards are what make her the perfect candidate for this position. Her experience in managing the bank's enterprise risk management, vendor management and fraud prevention systems have given her an overall understanding of the banking process and will aide in her future success", stated Melanie Martin, Chief Financial Officer.
When asked what she is most excited for with this promotion, Dusti stated, "I am looking forward to expanding my knowledge and furthering my experience within the bank."
First Bank & Trust Co., headquartered in Duncan, Oklahoma, with assets over $820 million, offers 12 banking offices serving the cities of Duncan, Norman, Edmond/OKC, Ardmore, Healdton, Waurika, Stroud, Perkins, Wellston and the surrounding areas. First Bank & Trust Co. is a community bank with over $714 million in deposits, $652 million in loans and trust assets totaling over $565 million. Please visit www.fb247.com to see our complete list of products and services and to access our 24/7 online banking. – We Listen!
Member FDIC/Equal Housing Lender