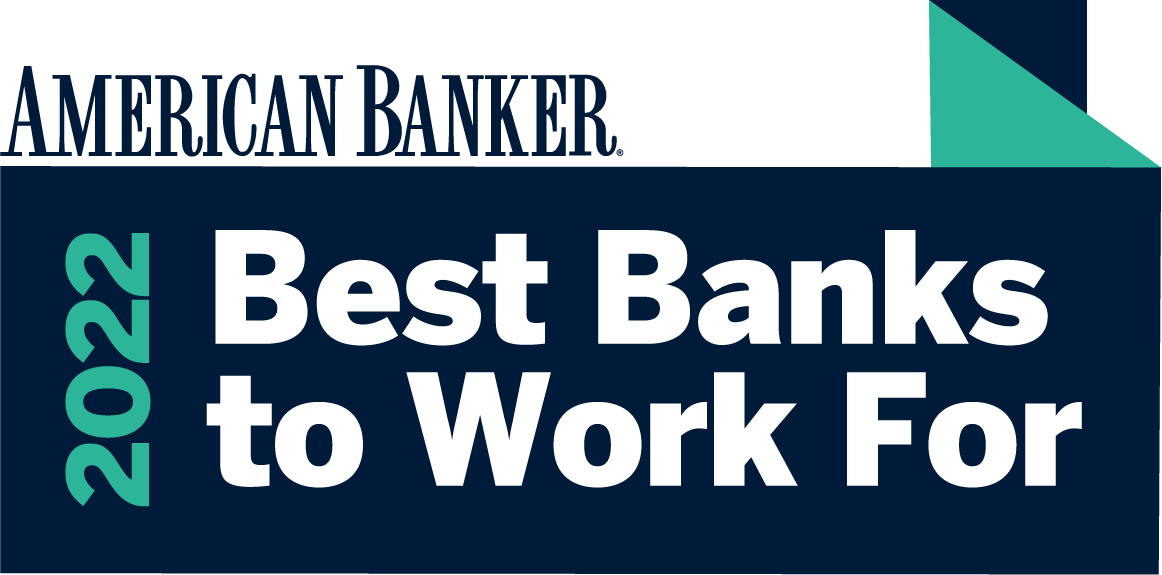 First Bank & Trust Co. has been named one of the Best Banks to Work For for the third consecutive year!
The Best Banks to Work For program, which was initiated in 2013 by American Banker and Best Companies Group, identifies, recognizes and honors U.S. banks for outstanding employee satisfaction. Full results of this year's program are available at www.americanbanker.com.
"The banks recognized on this list are trying hard to create workplaces that employees want to join," said Chana R. Schoenberger, Editor-in-Chief of American Banker. "Especially during this moment when companies are experiencing a shift in how, where, and how much employees work, banks are paying attention to how they can best retain their people."
Determining the Best Banks to Work For involves a two-step process. The first step involves an evaluation of participating companies' workplace policies, practices, and demographics. In the second step, employee surveys are conducted to directly assess the experiences and attitudes of individual employees with respect to their workplace. The combined scores determine the top banks and the final ranking.
Best Companies Group managed the overall registration and survey process and also analyzed the data and used their expertise to determine the final ranking.
The program is open to commercial banks, thrifts, savings banks and other chartered retail financial institutions with at least 50 employees in the United States. For more information on eligibility or other questions related to the Best Banks to Work For program, visit www.BestBankstoWorkFor.com.
First Bank & Trust Co., headquartered in Duncan, Oklahoma, with assets over $820 million, offers 12 banking offices serving the cities of Duncan, Norman, Edmond/OKC, Ardmore, Healdton, Waurika, Stroud, Perkins, Wellston and the surrounding areas. First Bank & Trust Co. is a community bank with over $714 million in deposits, $652 million in loans and trust assets totaling over $565 million. Please visit www.fb247.com to see our complete list of products and services and to access our 24/7 online banking. – We Listen!
Member FDIC/Equal Housing Lender